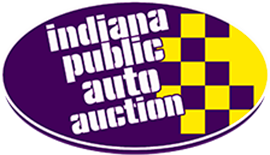 Address
1340 S Madison Avenue
Indianapolis, IN 46225
Indiana Public Auto Auction
Participating in an online vehicle auction is a great way to find a quality preowned car or truck at an excellent price. Indiana Public Auto Auction hosts regular public car auctions for Indianapolis buyers, allowing you to shop for a new ride in the comfort of your own home. Once you register for one of our used car auctions online, you'll be able to browse through our inventory of cars, trucks, SUVs, and more. If you're looking for a hassle-free way to sell your used vehicle, we can handle all the work of advertising and selling it, as well as arranging for all the logistics after the sale.
Buying Through Our Auctions
Our online auto auctions are open to the public and accessible through our website every Tuesday at 2 p.m. We list most of our vehicles on the site in advance of when they go up for bid so you'll have an opportunity to take a close look before you decide to bid. If you're the winning bidder at the end of the auction, you'll have two days to arrange for transportation. Our logistics partner can provide you with an instant quote for your delivery. Fees are based on a sliding scale according to the selling price of the vehicle, and they will be posted during the auction.
Why Buy or Sell Through Indiana Public Auto Auction?
We've been hosting online car auctions for the public in Indianapolis since 2009. As a member of the National Association of Public Auto Auctions, you can rest assured that we always operate at the highest standards of professionalism and integrity. To learn more about our live car auctions online, register with us and start browsing today.
We are now an authorized U-Haul Dealer
Click here for more information: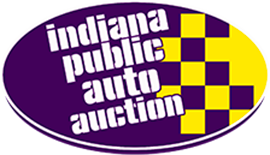 Address
1340 S Madison Avenue
Indianapolis, IN 46225
Phone
Email
© Copyright 2023. Indiana Public Auto Auction